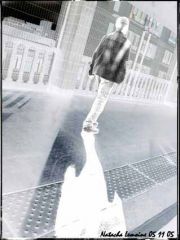 05 novembre 2005, 22:33
walking in the city... grey city... or Pink City... Is there a difference......
---
31 octobre 2005, 22:13
Paris is waking up...31 10 05 Paris se lève,...Paris s'éveille...Paris is waking up Under a burning's sky.... Est-ce le temps de la révolte , des cris des consciences qui se réveillent...? Pe temps des barricades, le peuple dans la rue... Parce que plus de travail, plus de négociations, plus de...
---
29 octobre 2005, 15:30 1
Dreaming of the South and living in Suburb...  Dreaming of the South...all the time...forever... Leaving the Suburb...leaving the Darkness and catch the light ... It's just a dream ...maybe...a day...dreams will get out of my mind and...i'll run to the South.....
---
22 octobre 2005, 08:30
The Girl who try to catch the light. Stamps on my body Stamps in my heart...but forever try to catch the light "je veux garder toutes les morsures...et...ton corps offert abandonné que je voudrais toujours aimer..."(BELLADONNA 9CH-Morsures)...
---
14 octobre 2005, 16:30 1
open, close and open my eyes...  I've opened the door today...grey of the rain was too sad for my eyes...i've closed them...walked, walked...on the road...again... Walking on the road , my eyes on the moon...taking the RER... And my eyes, watching at the moon,...open  now...and i see what i want to...
---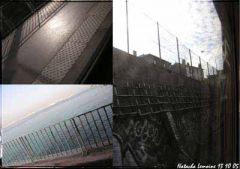 13 octobre 2005, 16:25 1
les RER ne vont pas à Marseille... Tous les chemins mènent à Rome... tous les chemins sont ombragés par des grillages... et  tous les RER ne mènent pas à Marseille... même en cage....Marseille c'est plus fun............
---
11 octobre 2005, 16:18 1
une bouffée d'air...vite... en provenance de Marseille...always...Marseille... minuscules...face à l'infini...et si présents pourtant......
---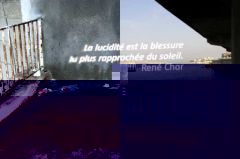 25 septembre 2005, 18:36
just feeling like Marseille... juste comme Marseille...entre cages et horizon...beauté et crasse...violence et apaisement...Marseille aux multiples visages, regard sur l'infini ...les pieds chancelant de tant différences...doux clapotis de mes rêves en errance Marseille qui espère...noyée dans sa...
---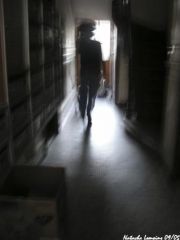 24 septembre 2005, 18:30 1
for people who are half-burned by so much light There are people who approach the sun too near that a part of them is burgled...they look likes birds with broken wings...and they try again and again  to fly away, but something , someone hold them back...something called fever for life...and they...
---